Our Mission is first, to educate our clients about the franchise industry so they can determine if franchising makes sense for them. If they decide it does, then our goal is to help them find a franchise which they feel is the right one for them. It is their search – but we are there to help every step of the way
Kevin Doyle is the Founder and President of Strategic Franchise Consultants. Kevin is a Certified Franchise Consultant and a member of the International Franchise Professionals Group (IFPG). Kevin has also been a CPA in the state of New Jersey for over 25 years.
Kevin began his career as a staff accountant in public accounting, providing audit and tax services to clients in New Jersey and New York. He also worked in banking and then for many years in the publishing industry with Simon & Schuster and then as a Business Manager with Scholastic Corporation. Kevin then owned and operated a franchise business in Somerset County, NJ. After selling the business, Kevin joined IMG Business Advisors of Morristown and launched a new career as a business broker and franchise consultant. Kevin subsequently founded Strategic Franchise Consultants, LLC which works with over 400 franchises and provides franchise consulting services to clients nationwide Kevin also served four years active duty in the U.S. Marine Corps and is a member of the National Marine Corps Business Network.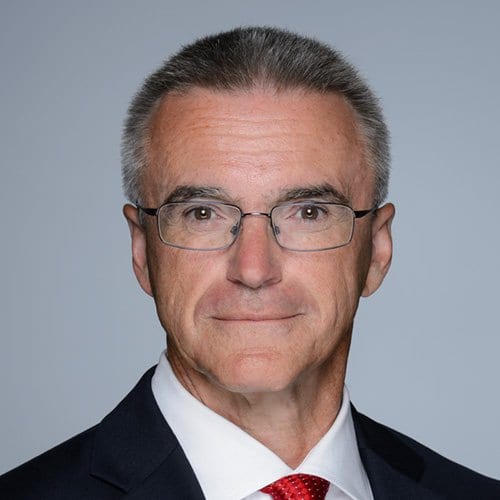 Frequently Asked Questions
How does franchising work?
A franchise owner (the franchisor) typically allows the investor (the franchisee) to purchase a license that allows them to become a local business owner/operator using the franchisors proprietary business system, usually within a given territory. This initial license purchase, usually called a "franchise fee" also covers the franchisees' initial training which is often held at the company headquarters. If required, the franchise also helps with the site selection and buildout for the physical location. Franchises also do a lot of demographic research to carve out desirable territories for their owners. Then, on an ongoing basis, franchisees typically receive marketing, website and general business support as well as the use of the franchisors brand, trademarks, software and proprietary tools. In return for all of this, the franchisee pays a small percentage of sales (called royalties) to the franchisor on a monthly basis.
What should I know before buying a franchise?
Some things may seem obvious: Does the franchise have a track record of success? Are their franchisees happy? What is the cost, and what skills and or experience are required (if any)? Also, do you want to work near, or perhaps in, your home? You also need to understand the hours and personal commitment that will be needed to run a specific franchise. However, other important factors may not always be so obvious. For example, does your personality fit the business – do you need to be outgoing or very empathetic, or detail oriented or have strong sales skills? Signing on with a franchise that's a bad fit can have disastrous results.  We can help you!
Is Franchising Right For Me?
Do you have good people skills to communicate with clients, employees and the franchisor? Are you self-motivated? There is no substitute for hard work and any new business owner must be willing to do whatever it takes to succeed. Most importantly, can you follow a system? In a franchise, someone has already gone through the trial and error to develop a business model that works and has a proven track record of success – all you need to do is follow that system. In other words, in franchising, you are in business for yourself, but not by yourself – and therefore you don't need to reinvent the wheel. So, if you have people skills, don't mind working hard and can follow a system, then franchising may be a good fit for you.
Do franchises qualify for SBA loans?
SBA loans are business loans guaranteed by the Small Business Administration. This government agency provides loan guarantees through SBA approved lenders – usually banks. Actually, about 10% of all SBA loans go towards franchise financing - and almost all of the franchises that we work with are SBA approved. If you are interested, we can introduce you to an expert to discuss your funding options. Getting preapproved for a loan can help you determine you investment  level before you start searching for opportunities